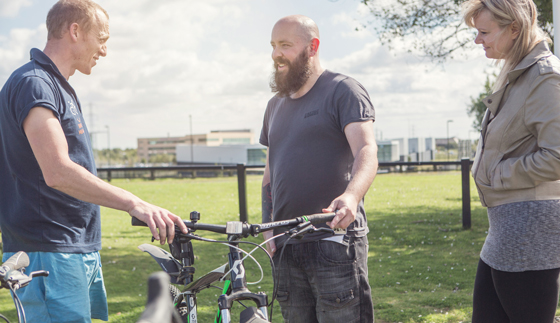 FREE bike loans @ Cobalt Central
5th & 7th June, 8am-2pm 

The Cobalt loan bikes will be available this Wednesday 5th and Friday 7th June for a month loan*, give cycling to work a whirl! 



Cobalt is surrounded by a network of on and off road cycle tracks making the commute to work by bike easier than you think.



Need advice on the best route in? Pop into the office for a free cycle map and route advice.
Find Out More
E-Bike Demos

Have you tried an e-bike yet? Take one for a spin this Wednesday at Cobalt Central and see just how easy it is to get around with an e-bike. 




2nd Hand Bike Sale

Back by popular demand and just in time for summer! Kids bikes from £35 and Adult bikes from £75 this Wednesday.

Paid Servicing

Bike4Health's new bike repair packages are now live! Book your bike in for a more comprehensive service and repair.




FREE Bike MOTs 

With the warmer weather finally here, now is the perfect time to make sure your bike is ready for the Summer!



Find out more
*Proof of employment, home address and a £30 refundable deposit required