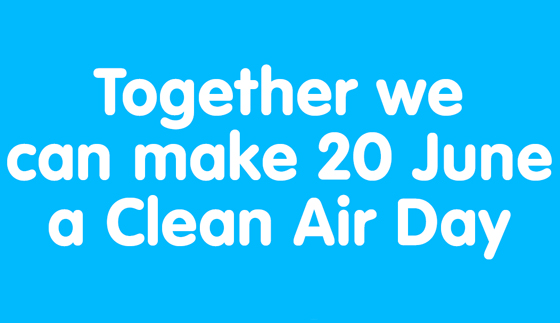 Thursday 20th June is Clean Air Day! 
We are challenging you to ditch the car for your chance to win an iPad Pro!
Keep an eye out on our Facebook page and show us how your travelling in for your chance to win!
Grab your free personalised travel plan and take a look at your alternatives to single car occupancy from car sharing to bus travel to walking and cycling.

Get a Travel Plan
FREE Bus Travel

Go North East are scrapping their fares! Travel from Northumberland Park Metro to Cobalt for FREE on Clean Air Day.


Get On 2 Wheels


Why not take one of our pool bikes for a spin? FREE loans available on 19th June to commuting on Clean Air Day. 

Go Electric

Did you know we have 6 electric car charging points across the park? Register with Charge Your Car and charge for FREE!


Bring a Friend

Car sharing is a convenient and money saving alternative for many staff! Take a look at your potential matches on the Cobalt portal!.



Get In Quick

Join Ride Electric for a free accompanied ride to work from Northumberland Park Metro on a state of the art Electric Bike!


Guided Tour

Take some time out of the working day to enjoy a 20 minute guided e-bike ride around the waggonways surrounding the business park.



Stretch Your Legs

The cheapest form of transport there is! Live close? check our your local walking routes to Cobalt. 

Find Out More

Get Your Skates On

Got other ideas? Let us know how you're going to travel and share your wacky commuter journeys with us!